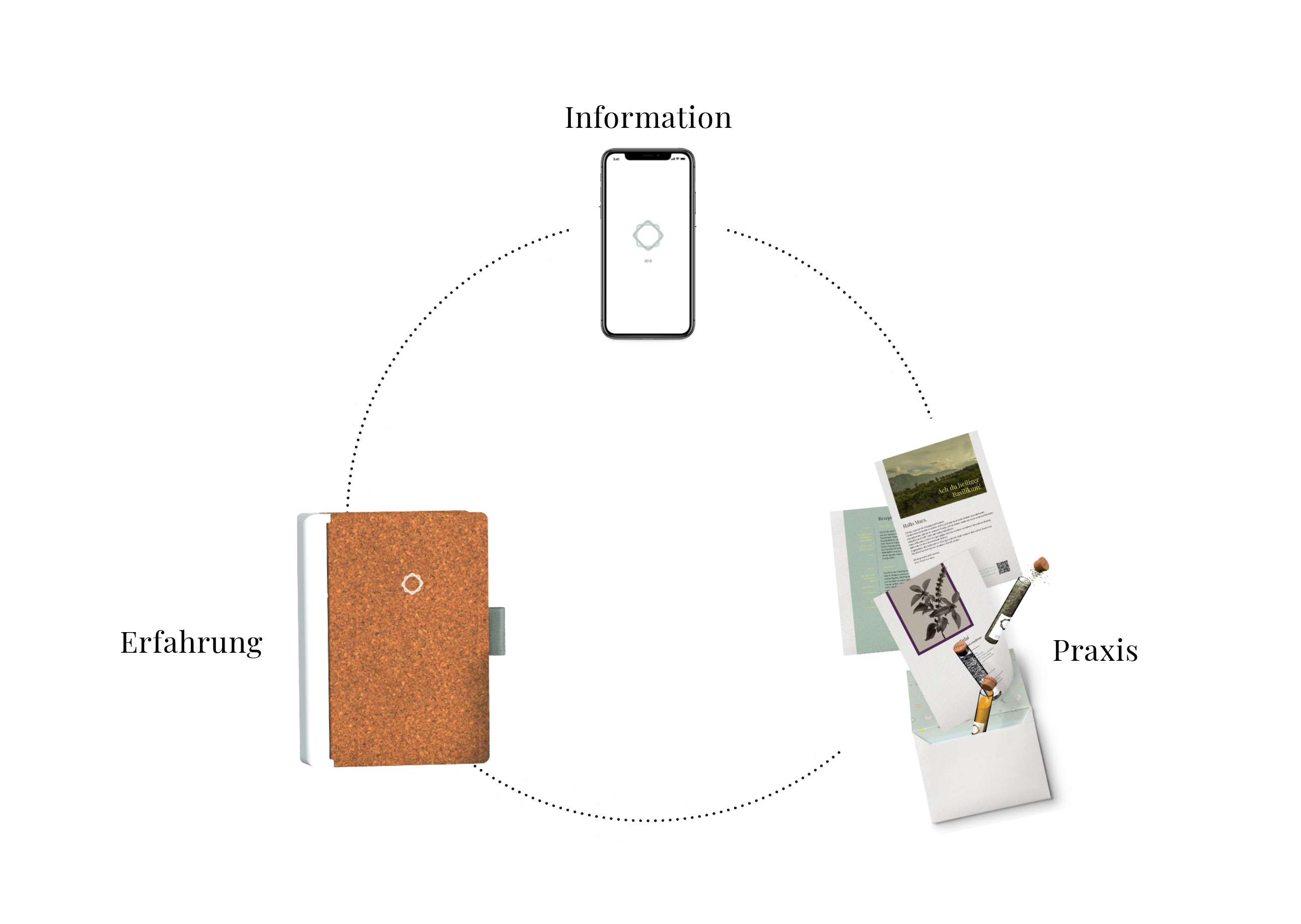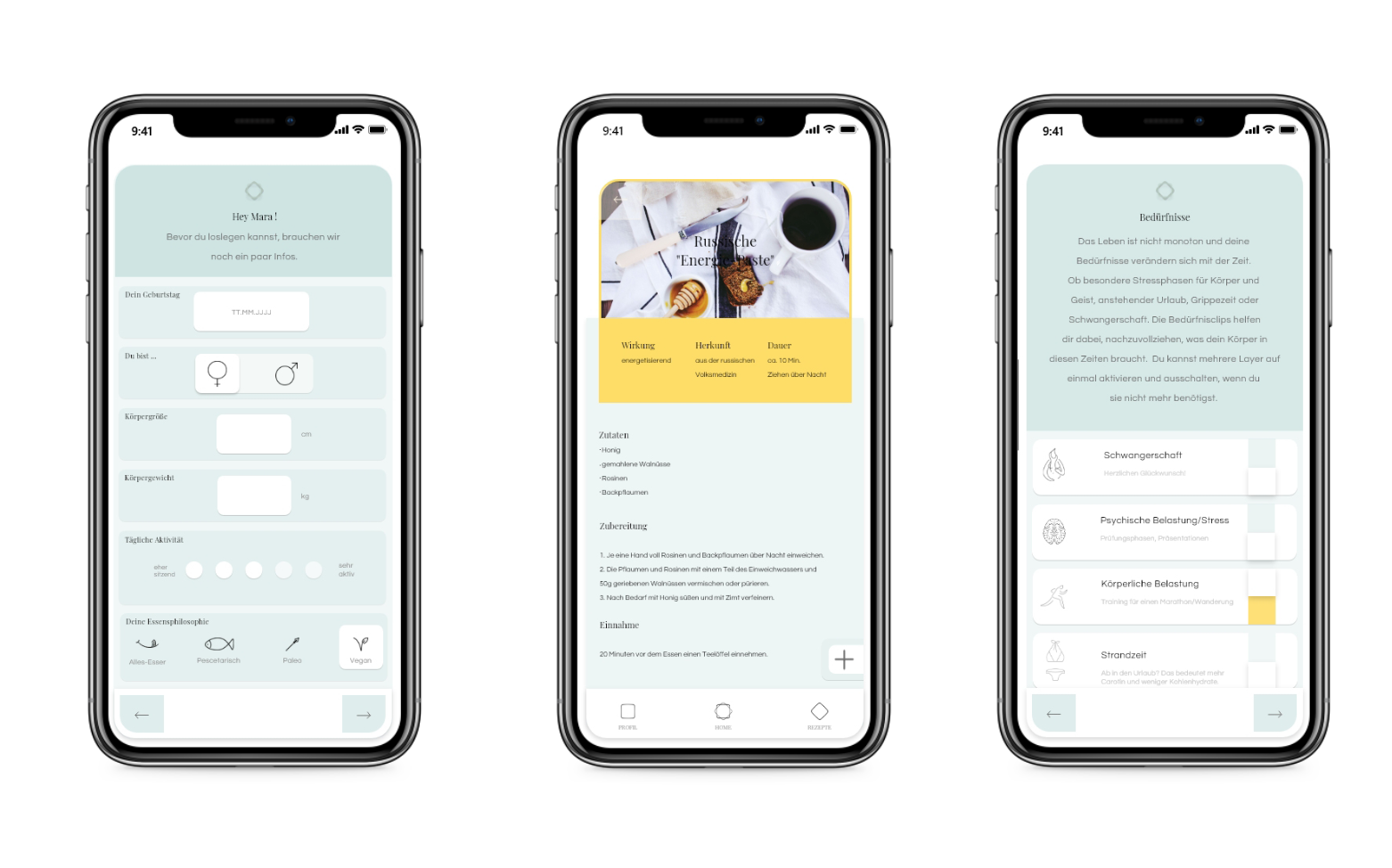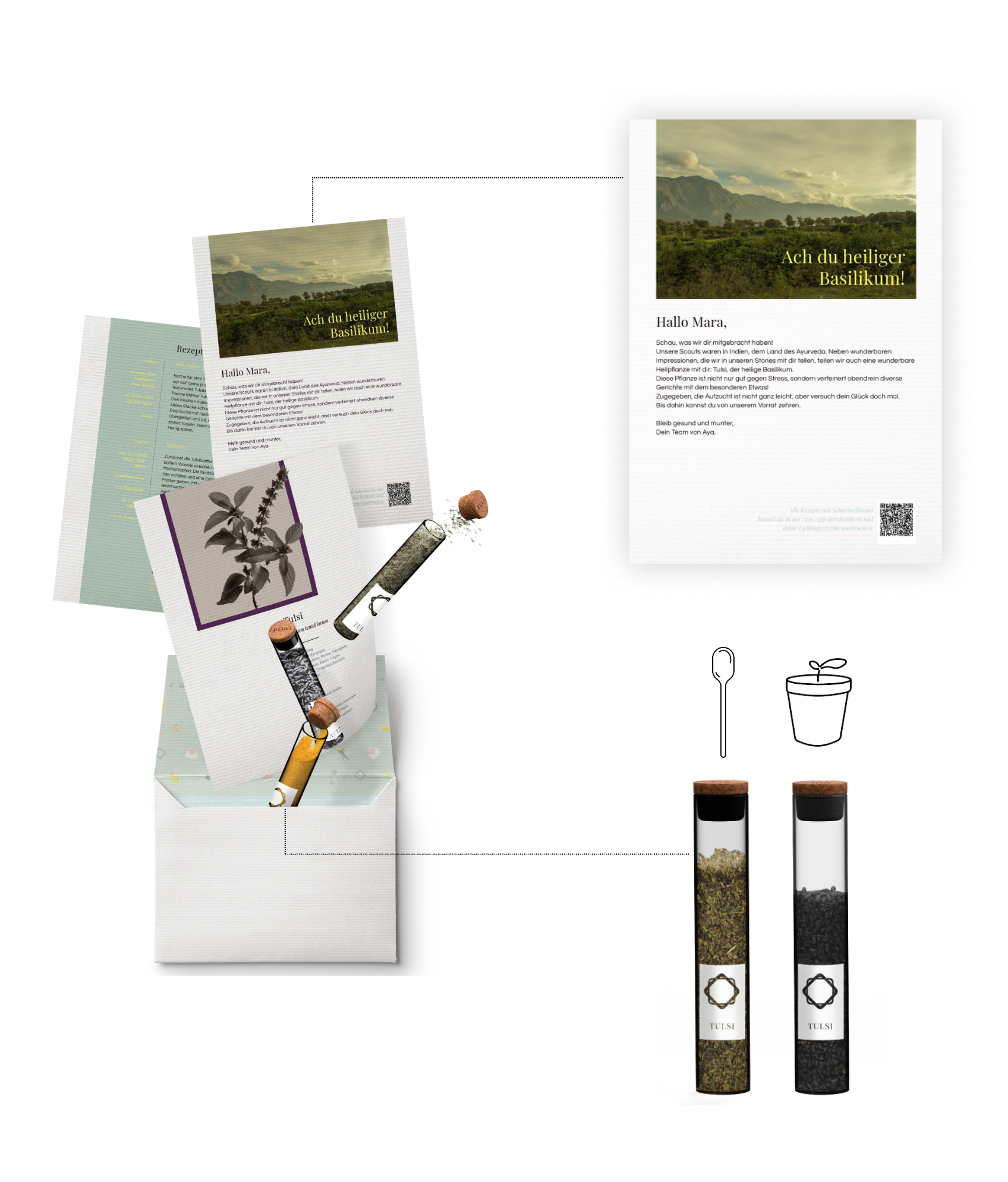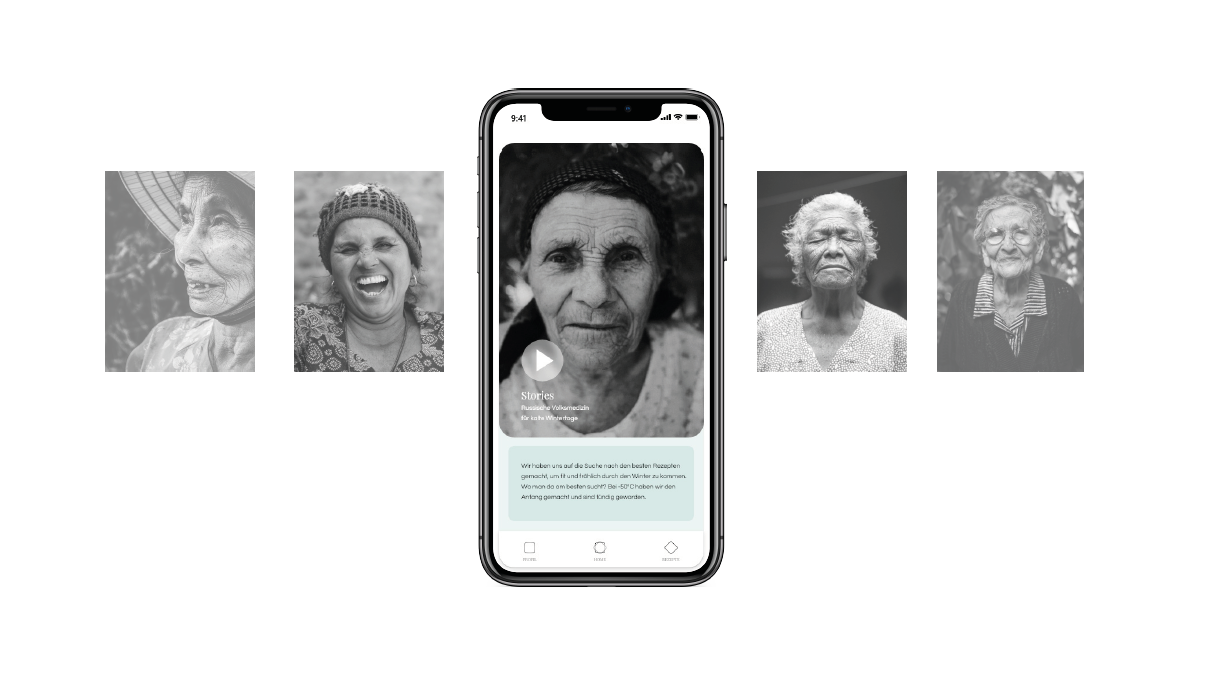 Holistic selfcare
Today, the marketing world and the Internet offer health consumers a flood of information that is difficult to validate. Strengthening health literacy helps to improve orientation. In order to shape and accompany this learning process, Aya offers a service system as a subscription, which introduces the folk medical knowledge as a tool for a self-determined self-care.
The user is sent herbs for direct use, seeds and the relevant information on the plant and application in analog form by post. In this way, the service can also be used without a smartphone and an analog home pharmacy is created. The broadcasts are also an important channel for personal communication and strengthen the connection through personal letters.
The journal offers space for guided self-reflection and increases mindfulness of one's own needs. Through daily evaluation of the four basic pillars and normal appointment entries, conclusions can be drawn about causes of indisposition and psychosomatic reasons can also be recognized. Through the included ph-test strips, the state of the metabolic processes can be checked via the urine and compared with one's own feelings.